The magnum opus of Indian cinema, the visual extravaganza, "Baahubali-The Conclusion" hit the silver screen on 28 April, after a two year long wait. With people curious to know why Katappa killed Baahubali, there were long cues in front of every theater in India to get one ticket and all this hype over the last couple of years did live up to the expectations, if not exceeded it.
Whilst there are many articles being written about it, the flaws, the negatives or the loopholes which left the film a bit incomplete like who exactly is Bhallaladeva's wife, with whom he had Bhadra and few more questions. But here, we will focus on the positives. These according to me are 5 best moments from the film, which left everyone with goosebumps(SPOILER ALERT).
1) Shivagami announces the new king of Mahishmati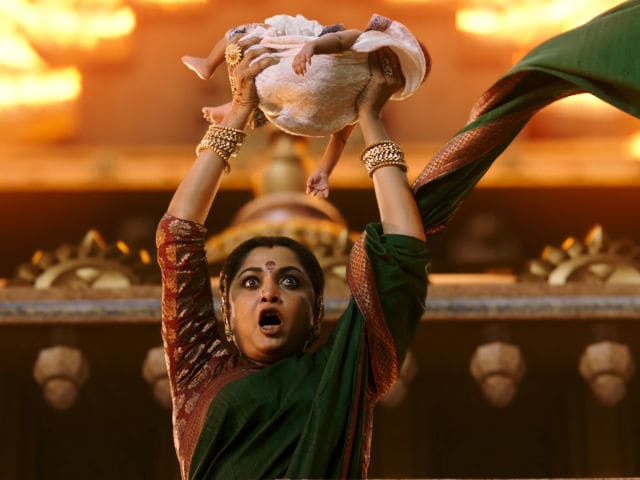 After Katappa kills Baahubali, Shivagami gets to know that it was his son Bhallaladeva who manipulates her to pass an order to kill Baahubali. When Katappa reveals this thing, Devasena enters the palace with her newly born son. A devastated Shivagami announces to the people of Mahishmati that Amarendra Baahubali is no more and what follows is one of the best scenes of the film.
She announces the newly born baby of Amarendra Baahubali, Mahendra Baahubali as the new king of Mahismati. With fire and lighting in the background, the exuberance of Ramya Krishnan who played Shivagami just added spice to the scene and made it iconic. For me, this scene literally dropped my jaws and I could feel the goosebumps. Hence, I rate it as the most iconic scene of "Baahubali-The Conclusion".